The Superior Mold Removal Company in Sandy Springs, GA & Surrounding Areas is FloodX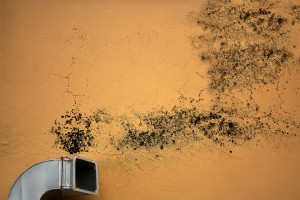 Choosing a mold removal company to rid your home in Sandy Springs or another community in Georgia, of mold or mildew is not a task to be taken lightly. After all, mold poses a serious threat not only to the value of your property, but also to the health of those who live inside. At FloodX, we are certified and highly trained professionals who understand all too well the dangers mold can pose. You can count on our staff of experienced technicians using state-of-the-art equipment and up-to-date industry guidelines to thoroughly remove mold and restore your home's healthy environment.
So, how do you know if you need the assistance of a mold removal company in your Sandy Springs home? Here are a few things to consider:
According to the Environmental Protection Agency, you may need assistance from professionals when the mold infestation in your home is greater than 10 square feet. That's roughly the size of an interior door.
Do you smell, rather than see, mold? If so, you may have a mold colony growing inside your walls or under your floors, requiring demolition and restoration as well as mold removal services that may require extensive construction.
Removing large mold colonies can be hazardous to unprotected amateurs. A professional mold removal company will follow IICRC guidelines for safe removal of mold using costly Personal Protective Equipment (PPE) to guard against illness or injury, such as skin irritation or respiratory problems to due exposure.
When you choose FloodX for mold removal services, you can be sure we will safely and effectively remove all mold growth. We are certified by the IICRC, the Mold Inspection Consulting and Remediation Organization, and have earned an A+ rating from the Better Business Bureau, so you can be confident that our performance will be exceptional and our customer service second to none.
If you think you need the professional assistance of a mold removal or water damage company in your Sandy Springs, GA, home, contact FloodX today.
Google+