Expert Mold Removal Services for Sandy Springs, GA, Homeowners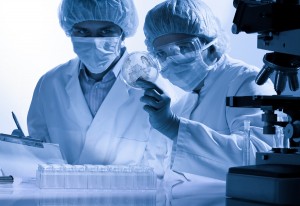 If you find yourself in need of mold removal and remediation services for your home in Sandy Springs, GA, turn to the experts at FloodX.  We have delivered exceptional service to homeowners since 1996, becoming one of the most trusted providers of mold related services, and we can ensure that your home is once again a safe environment for you and your family.
When you contact us with a potential mold problem in your Sandy Springs home, we will:
Schedule a time for one of our certified technicians to come to your home and conduct a visual inspection. The $75 fee for the inspection will be applied towards your mold remediation project if we confirm that there is a mold issue and you choose FloodX for expert removal.
Order an air-quality test if the visual inspection is not conclusive, and send the result to a third-party laboratory for examination
Explain to you the extent of the mold infiltration and your options for mold removal
Carry out the mold remediation by removing water, drying the structure, and removing the mold
Contact a third-party to inspect our work to certify that your mold issues are gone
You can rest assured that your mold remediation project will be carried out with the utmost care because FloodX is fully certified by the Mold Inspection Consulting and Remediation Organization, which is nationally recognized as the leading trainer of mold inspection and remediation professionals. We have also earned their "The Clean Trust" certificate, signifying that we hold the highest standards in restoration service.
For more information about the exceptional mold remediation and removal services you can expect when you contact FloodX to make your home safe, contact us today. We are proud to serve homeowners in Sandy Springs and surrounding Georgia communities.
Google+