Don't Wait When You Need Mold Remediation to Make Your Sandy Springs, GA, Home Safe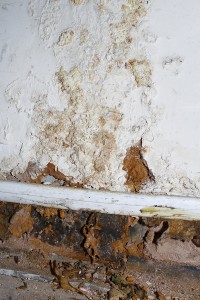 When should you consider mold remediation in your Sandy Springs, Georgia home? If you smell a moldy or musty smell in your house, find a large infestation of mold, or if you continuously clean mold from one area of your house only to have it return time after time, you should turn to the mold removal and remediation experts at FloodX. We understand the urgency when you discover a mold problem. We know that your family's health could be at risk and you need to do everything you can as quickly as possible to make your home a safe environment.
When you turn to the licensed and certified professionals at FloodX for mold remediation services, here is what you can expect:
We will identify the source of moisture or water damage that is feeding the mold and dry the area, using vacuums, dehumidifiers, and commercial air movers.
Our certified technicians will inspect the area using infrared cameras to verify the home is dry.
We will seal your house under negative air pressure to isolate the problem areas and prevent airborne mold spores from traveling to other areas of your home during the mold remediation process.
FloodX professionals will use various methods such as dry-ice cleaning or soda blasting to rid your home of mold.
At the completion of your project, a third-party company will verify that your home is mold-free and safe for you and your family.
Additionally, you can count on us to maintain the highest standards in mold removal and other disaster restoration services. We are certified by the Mold Inspection Consulting and Remediation Organization (M.I.C.R.O).
When it's time to ensure that your home in Sandy Springs, GA, is safe and healthy, turn to the mold remediation experts at FloodX.
Google+