Mold Inspection in Sandy Springs, GA, From FloodX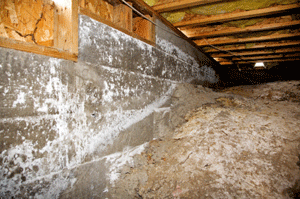 When you need mold inspection services in Sandy Springs, Georgia, or in any other surrounding community, turn to the experienced professionals at FloodX. We understand that even the idea of having mold growing in your home can be frightening, which is why we offer expert mold inspection services that you can trust, as well as thorough mold removal and remediation to restore your home's health.
You may start to suspect you have hidden mold growing in your home if you've recently experienced flooding or water damage, or if you've cleaned small, visible signs of mold but still smell a musty odor. You may also wonder if there's hidden mold if you or a family member has started experiencing allergic reactions or respiratory problems that cannot be accounted for by the change of seasons.
When you contact FloodX for a mold inspection in your Atlanta home, you will receive:
An appreciation of the urgency of your situation and a quick response to your calls, often in as little as a day.
A visual inspection for a $150 fee that will be applied to your mold removal and remediation project should you require and choose to use our services
The option of ordering surface sampling or air quality testing to confirm the presence of mold
The comfort of knowing that once we've completed the mold removal and remediation project, a third-party company will inspect our work to confirm that your home is free of mold
If you would like additional information about our mold inspection services, as well as the exceptional mold removal and remediation services we offer, contact FloodX today. We proudly serve Atlanta, GA, and all surrounding areas.
Google+